Scriptures on comfort can help us through difficult times. At times life can be tough and we may be down and disheartened, or we may be going through times of sorrow. Whatever the reason for our suffering, we can take great solace in comforting bible verses.
With that in mind, we hope this collection of scriptures on comfort help you.
Scriptures On Comfort
Yea, though I walk through the valley of the shadow of death, I will fear no evil: for thou art with me; thy rod and thy staff they comfort me. ~ Psalm 23:4
For we know that if the earthly tent which is our house is torn down, we have a building from God, a house not made with hands, eternal in the heavens. ~ 2 Corinthians 5:1
Blessed are those who mourn, for they shall be comforted. ~ Matthew 5:4
This hope we have as an anchor of the soul, a hope both sure and steadfast and one which enters within the veil. ~ Hebrews 6:19
Blessed be the God and Father of our Lord Jesus Christ, the Father of mercies and God of all comfort ~ 2 Corinthians 1:3
For whatever was written in earlier times was written for our instruction, so that through perseverance and the encouragement of the Scriptures we might have hope. ~ Romans 15:4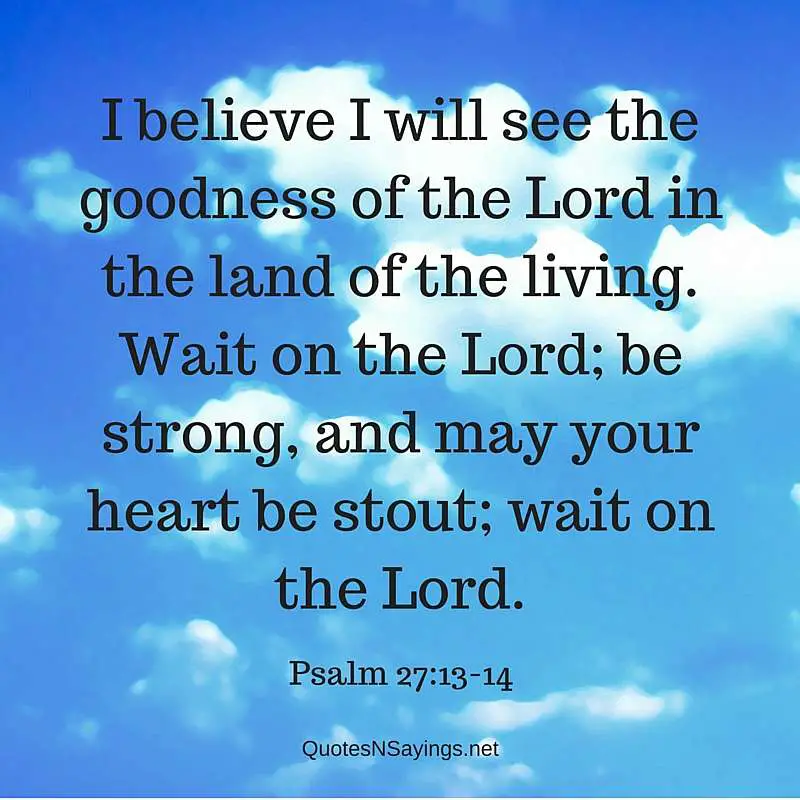 I believe I will see the goodness of the Lord in the land of the living. Wait on the Lord; be strong, and may your heart be stout; wait on the Lord. ~ Psalm 27:13-14
One thing have I asked of the LORD, that will I seek after: that I may dwell in the house of the LORD all the days of my life, to gaze upon the beauty of the LORD and to inquire in his temple. For he will hide me in his shelter in the day of trouble; he will conceal me under the cover of his tent; he will lift me high upon a rock. ~ Psalm 27:4-5
Do not fear, for I am with you; do not be dismayed, for I am your God. I will strengthen you, I will help you, yes, I will uphold you with My righteous right hand. ~ Isaiah 41:10
God is our refuge and strength, a very present help in trouble. ~ Psalm 46:1
I have told you these things so that in Me you may have peace. In the world you will have tribulation. But be of good cheer. I have overcome the world.~ John 16:33
For the Lord will not cast off forever, but, though he cause grief, he will have compassion according to the abundance of his steadfast love; for he does not willingly afflict or grieve the children of men. ~ Lamentations 3:31-32
The LORD himself goes before you and will be with you; he will never leave you nor forsake you. Do not be afraid; do not be discouraged. ~ Deuteronomy 31:8
So also you have sorrow now, but I will see you again, and your hearts will rejoice, and no one will take your joy from you. ~ John 16:22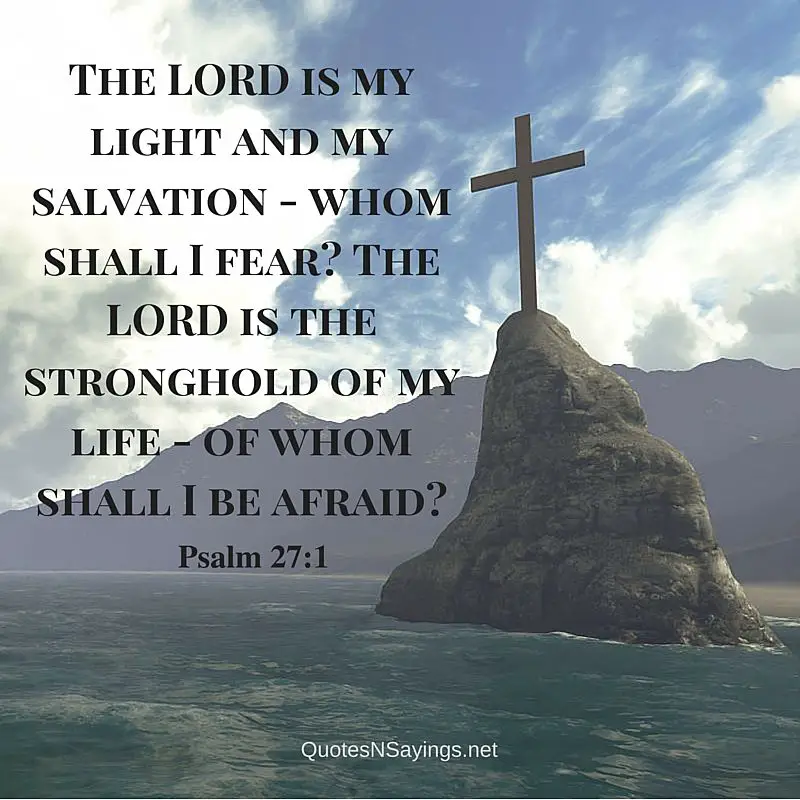 The LORD is my light and my salvation – whom shall I fear? The LORD is the stronghold of my life – of whom shall I be afraid? ~ Psalm 27:1
Scriptures On Comfort
If you enjoyed our collection of scriptures on comfort, you may also like our bible verses about family, our bible verses about mothers, and our bible verses about death.