Rose Kennedy
Rose Kennedy was the wife of the businessman and U.S. ambassador to Great Britain Joseph P. Kennedy.
Together they had nine children, including John F. Kennedy, who became American President, and senators Robert Kennedy and Ted Kennedy.
Rose Kennedy was born on July 22, 1890 and died on January 22, 1995, aged 104.
Enjoy these Rose Kennedy quotes and sayings.
Life isn't a matter of milestones, but of moments.

Rose Kennedy
Birds sing after a storm; why shouldn't people feel as free to delight in whatever sunlight remains to them?

Rose Kennedy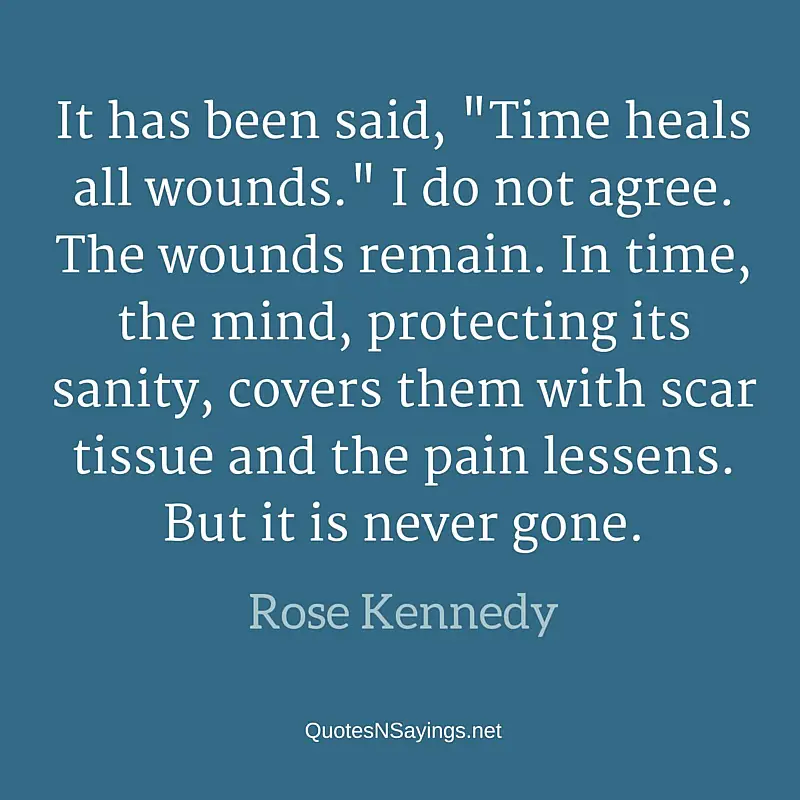 It has been said, "Time heals all wounds." I do not agree. The wounds remain. In time, the mind, protecting its sanity, covers them with scar tissue and the pain lessens. But it is never gone.

Rose Kennedy