Robert Kennedy
Robert Kennedy was the brother of U.S. President John F. Kennedy and the son of Joseph P. Kennedy and Rose Fitzgerald Kennedy. He was born on November 20, 1925.
In January 1961, Kennedy became the the 64th Attorney General of the United States of America. He served in this role until September 1964.
He represented New York in the U.S. Senate from January 1965 until his death in June 1968. Kennedy was assassinated by Sirhan Sirhan on June 25, 1968.
Enjoy these Robert Kennedy quotes and sayings.
Fear not the path of truth for the lack of people walking on it.

Robert Kennedy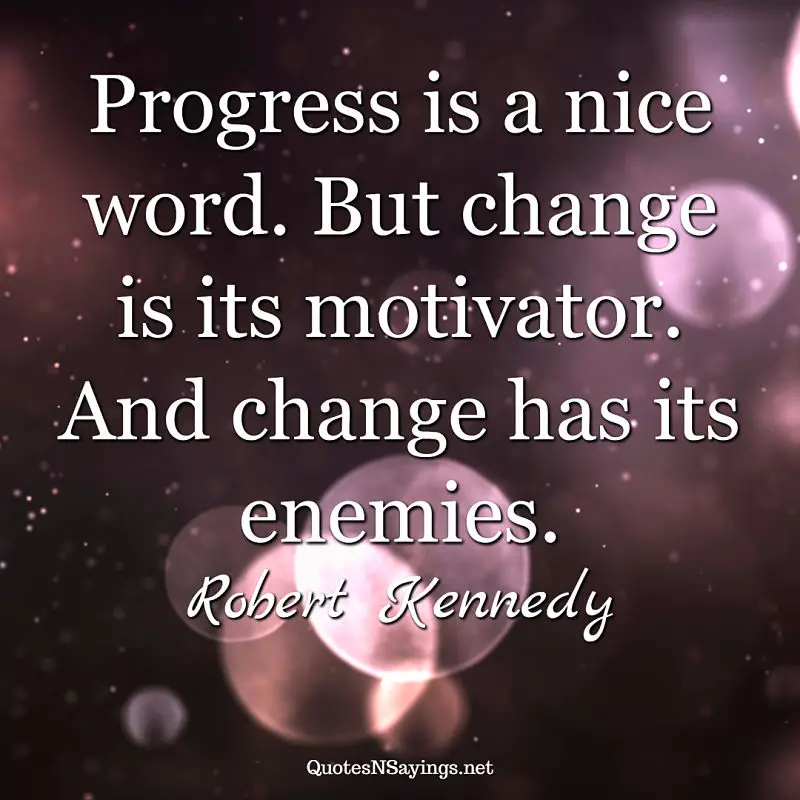 Progress is a nice word. But change is its motivator. And change has its enemies.

Robert Kennedy
Only those who dare to fail greatly can ever achieve greatly.

Robert Kennedy