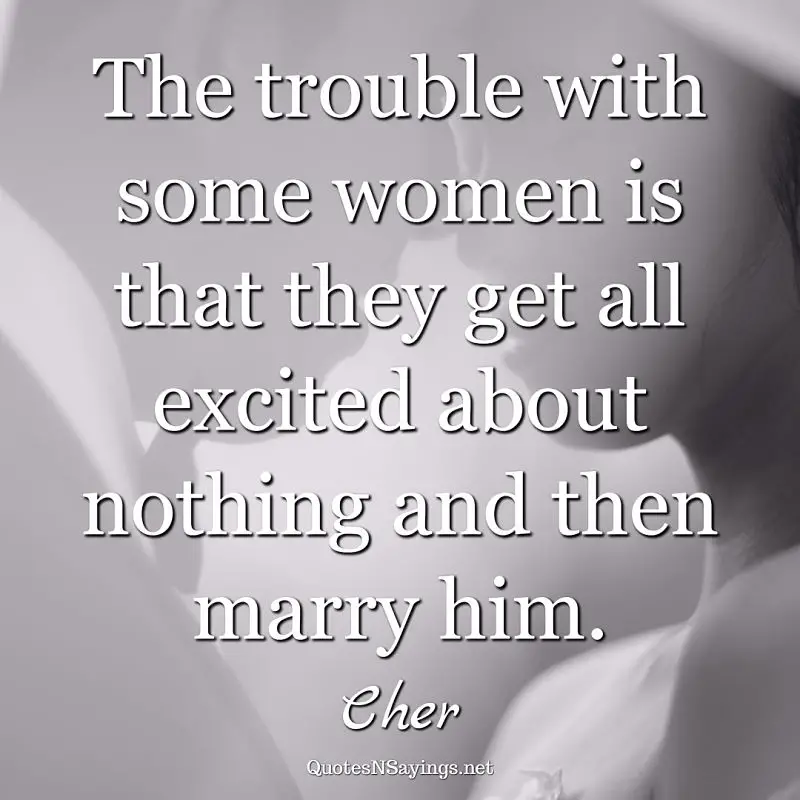 The trouble with some women is that they get all excited about nothing and then marry him.
~ Cher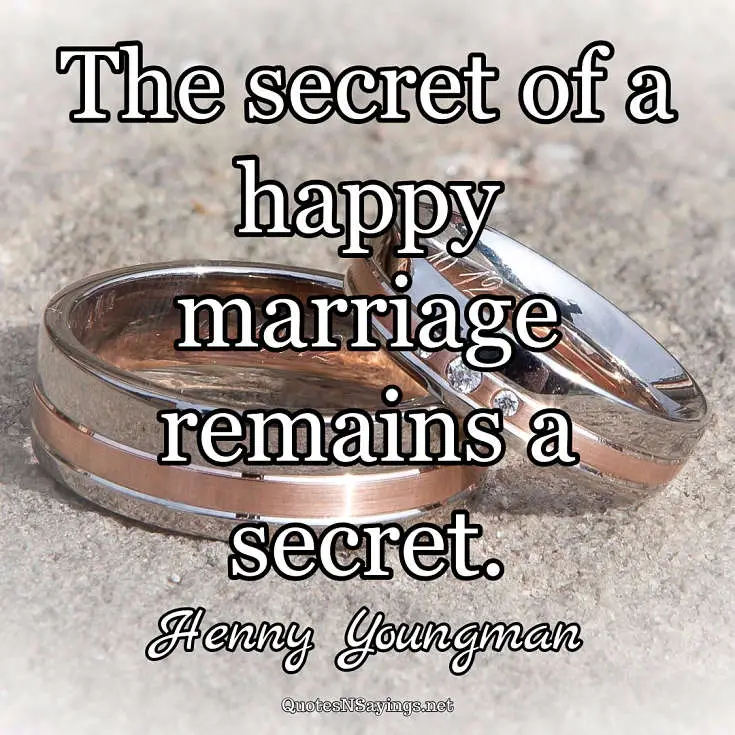 The secret of a happy marriage remains a secret.
~ Henny Youngman
What counts in making a happy marriage is not so much how compatible you are, but how you deal with incompatibility.
~ Leo Tolstoy