A man never knows how to say goodbye; a woman never knows when to say it.
~ Helen Rowland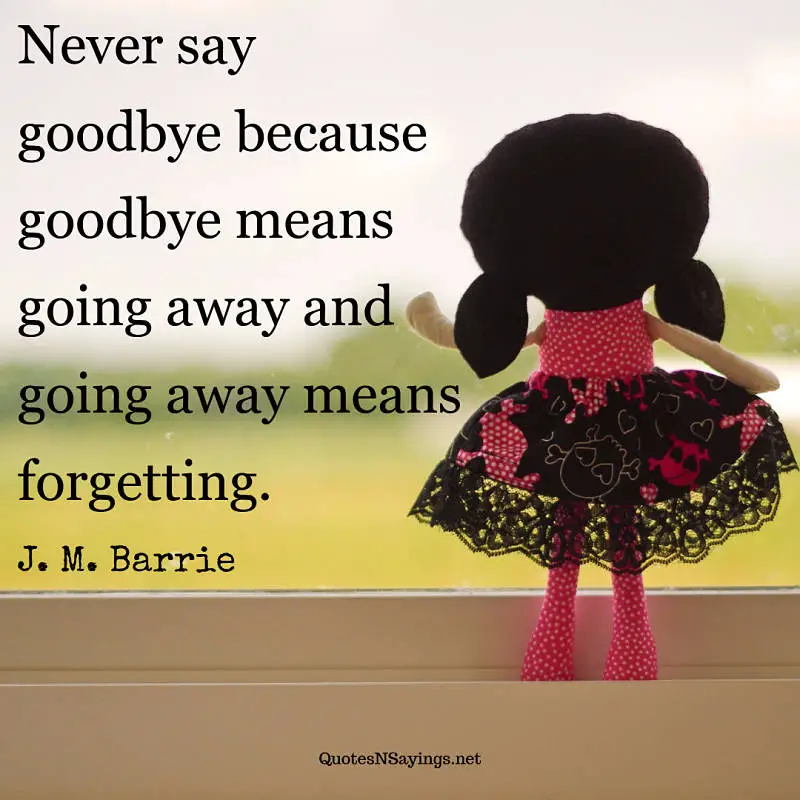 Never say goodbye because goodbye means going away and going away means forgetting.
~ J. M. Barrie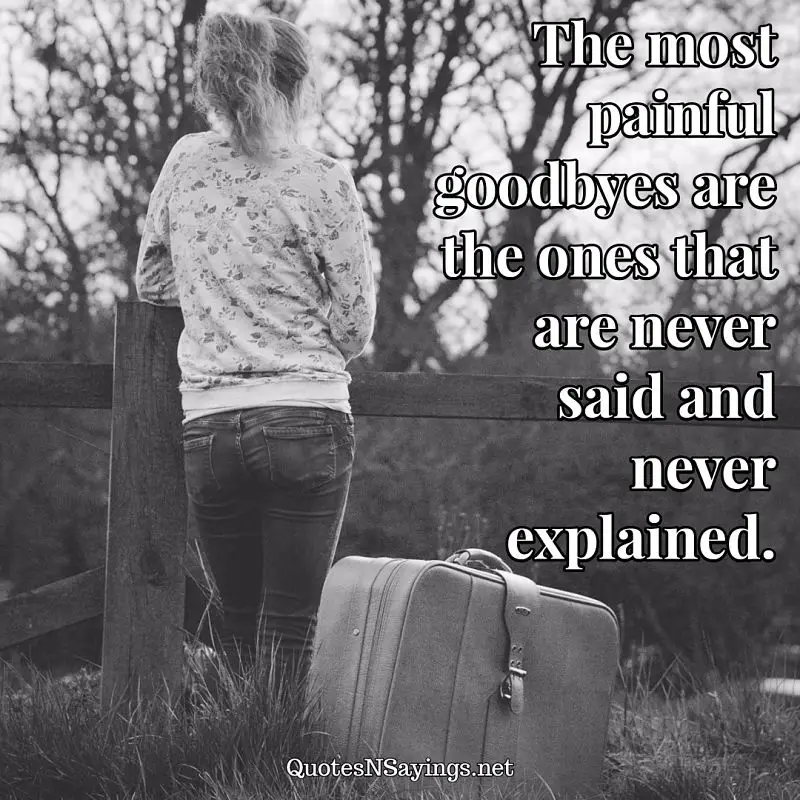 The most painful goodbyes are the ones that are never said and never explained.
~ Anonymous