Love quotes for her can help the many men who find it tough to express their love for their wife or girlfriend. Even though they desperately want to tell them what they think of them, they may struggle to get the message across.
No matter how eloquent they normally are, when it comes to talking about feelings it can be hard for anyone to find the right words to express just how they feel about that special person in their life.
With that in mind, here is a collection of love quotes for her to help you to get your message across.
Beautiful Love Quotes For Her
You are special to me in every way. Thank you for being who you are and for letting me be myself.
You are every reason, every hope and every dream I've ever had.

Nicholas Sparks (The Notebook)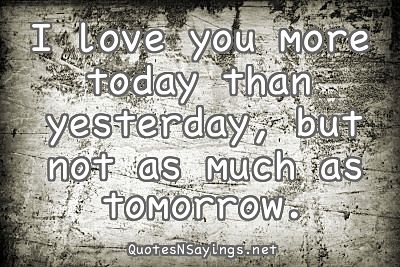 I love you more today than yesterday, but not as much as tomorrow.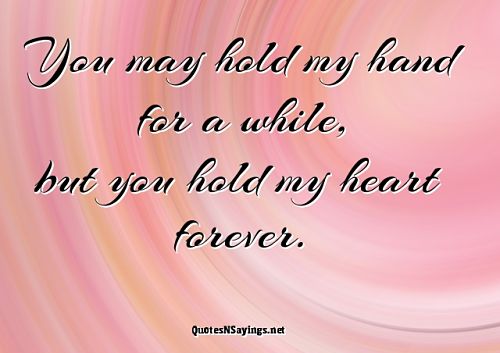 You may hold my hand for a while, but you hold my heart forever.
Before I met you I never knew what it was like to be able to look at someone and smile for no reason.
You make me smile, laugh and feel happy. With you everything makes perfect sense.
The first time I saw you, my heart whispered "That's the one".
You are the first person I want to talk to when I wake up and the last person I wish to see before I fall asleep.
I love you not only for what you are, but for what I am when I am with you.
I have completely fallen for you. Everything you do, everything you say, everything you are. You're my first thought in the morning, you're my last thought before I fall asleep, and you're almost every thought in-between.
My favorite place in all the world is next to you.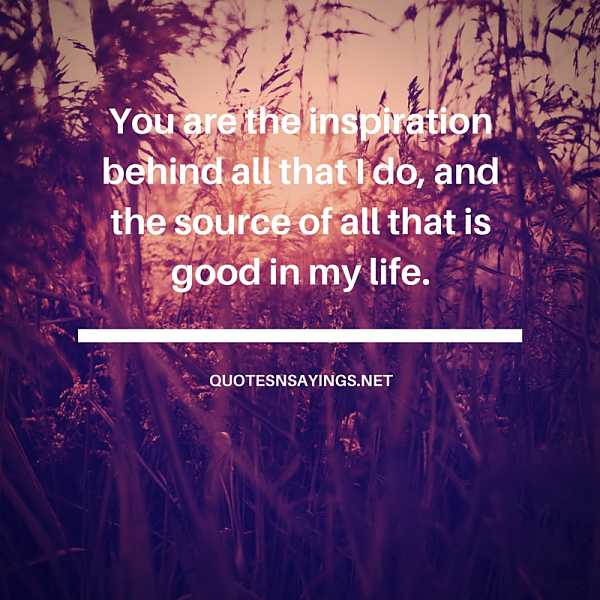 You are the inspiration behind all that I do, and the source of all that is good in my life.
I love you the way a drowning man loves air. And it would destroy me to have you just a little.

Rae Carson (The Crown of Embers)
Love Quotes For Her
If you found inspiration in these love quotes for her, be sure to take a look at the rest of our quotes too, including all our other relationship quotes: