Martha Washington
Martha Washington was the wife of George Washington. Although the term wasn't used until later, the fact that George Washington was the first American president makes Martha Washington the inaugural First Lady of the United States.
She was born in Virginia on June 13, 1731 and died on May 22, 1802 at the age of 70.
Enjoy these Martha Washington quotes.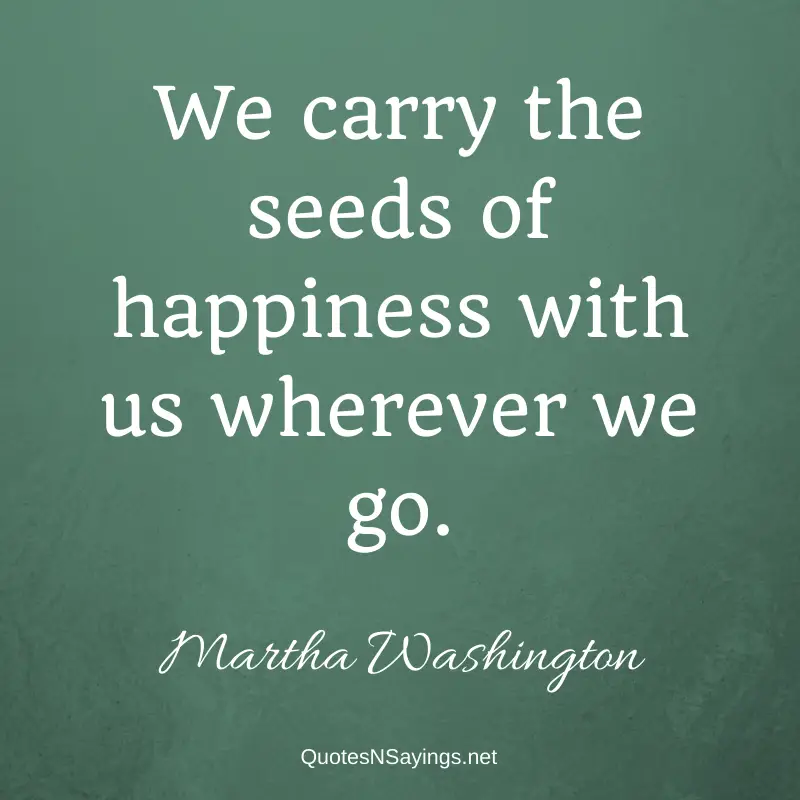 We carry the seeds of happiness with us wherever we go.

Martha Washington
Keep your business affairs in your own hands. It's the only way to be happy.

Martha Washington
I am determined to be cheerful and happy in whatever situation I may find myself. For I have learned that the greater part of our misery or unhappiness is determined not by our circumstance but by our disposition.