Margaret Mead
Margaret Mead was an American cultural anthropologist, author and speaker. She was famed for her outspokenness and forceful personality.
Margaret Mead was born 16 December 1901, in Philadelphia, Pennsylvania. She died 15 November 1978 in New York.
Here's a collection of Margaret Mead quotes.
Children must be taught how to think, not what to think.
~ Margaret Mead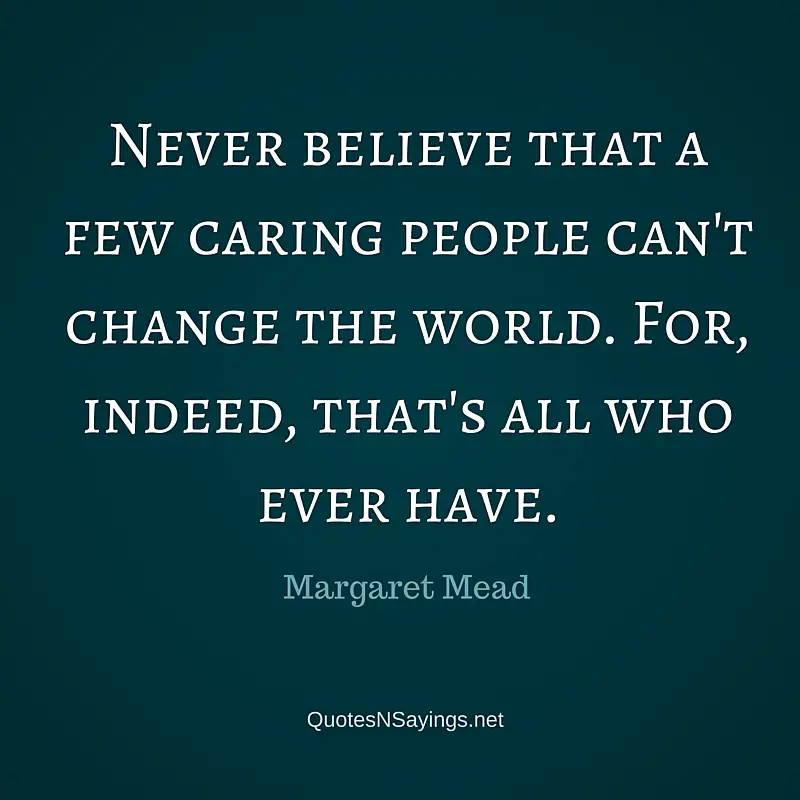 Never believe that a few caring people can't change the world. For, indeed, that's all who ever have.