James Bryant Conant
James Bryant Conant was am American chemist who became President of Harvard University on October 9. 1933. His presidency is noted for its reforming nature.
In 1953, Conant became the United States High Commissioner for Germany.
Conant was born on 26 March 1893, in Dorchester, Boston, Massachusetts and died on 11 February 1978, in Hanover, New Hampshire.
Below are some James Bryant Conant quotes.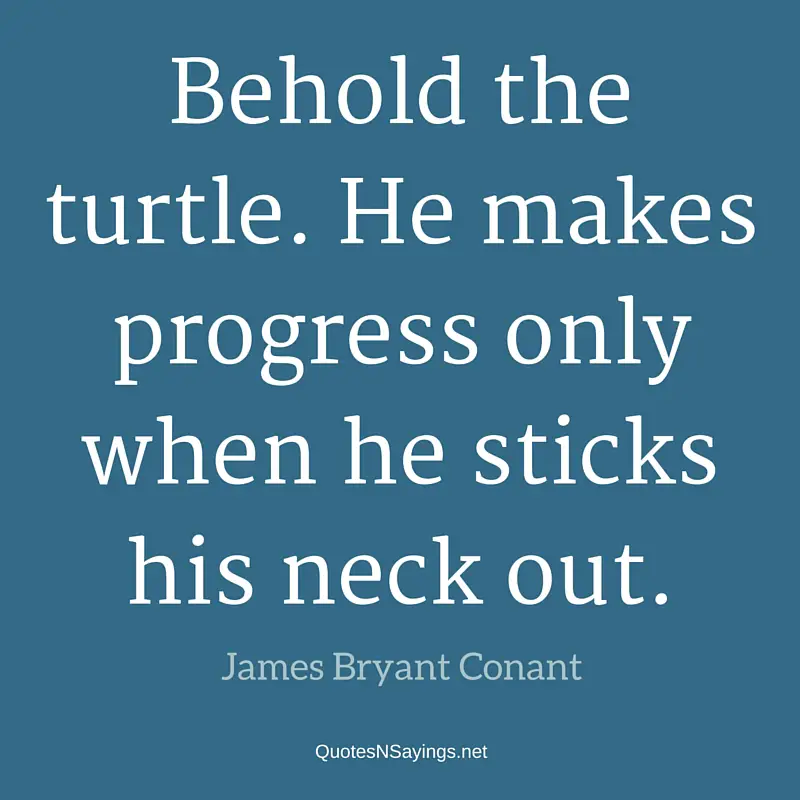 Behold the turtle. He makes progress only when he sticks his neck out.

James Bryant Conant