Deliberation is the work of many men. Action, of one alone.
~ Charles De Gaulle
Nothing great will ever be achieved without great men, and men are great only if they are determined to be so. For glory gives herself only to those who have always dreamed of her.
~ Charles de Gaulle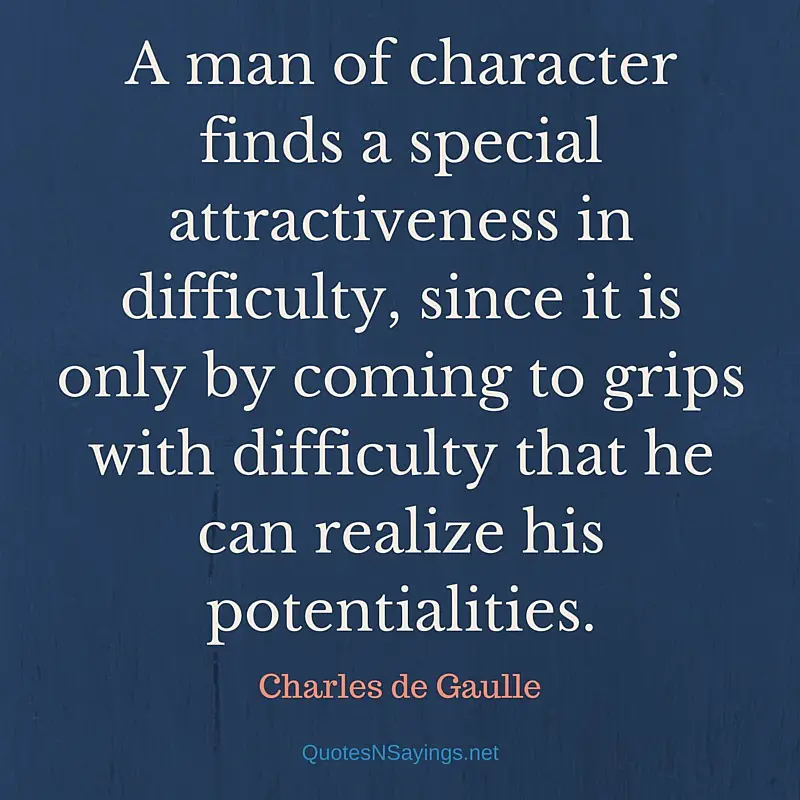 A man of character finds a special attractiveness in difficulty, since it is only by coming to grips with difficulty that he can realize his potentialities.
~ Charles de Gaulle