There is nothing better than the encouragement of a good friend.
~ Katharine Butler Hathaway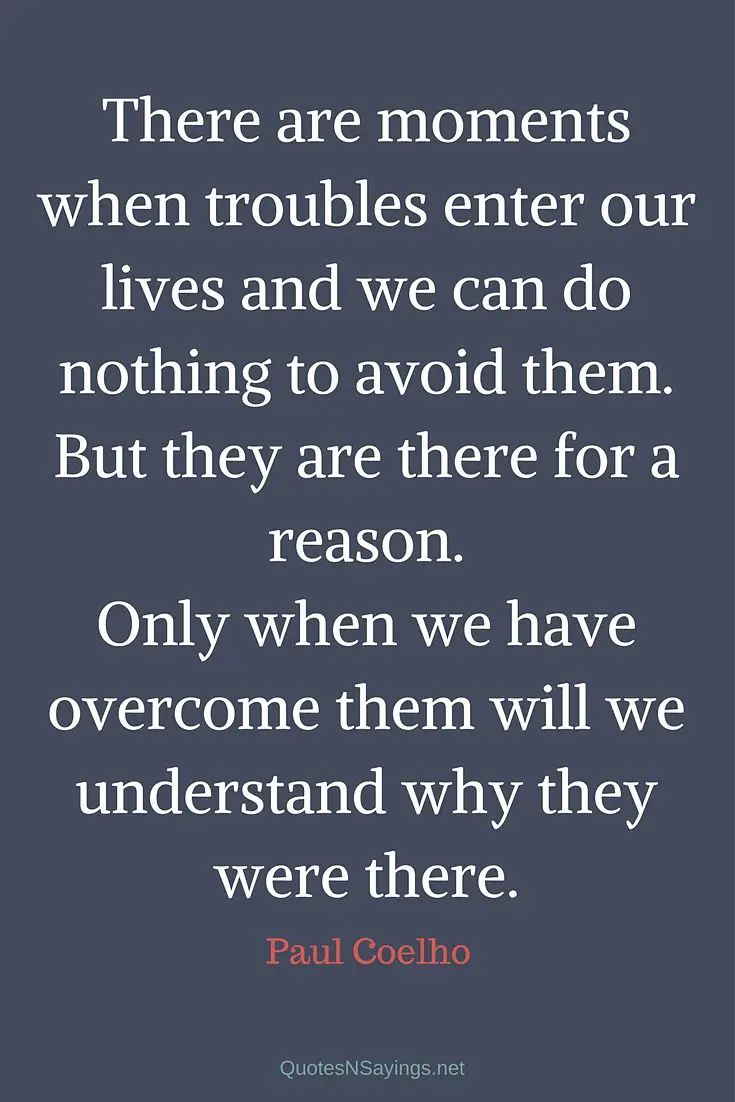 There are moments when troubles enter our lives and we can do nothing to avoid them. But they are there for a reason. Only when we have overcome them will we understand why they were there.
~ Paul Coelho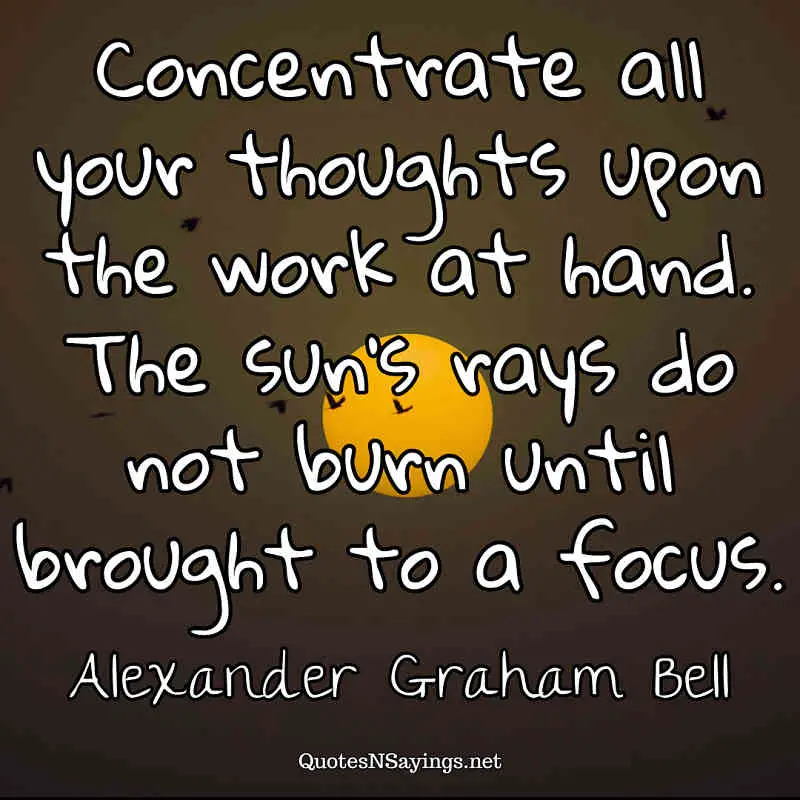 Concentrate all your thoughts upon the work at hand. The sun's rays do not burn until brought to a focus.
~ Alexander Graham Bell