Courage is the ability to confront fear or pain, or danger or uncertainty. There is both physical courage – the courage to face physical pain or danger – and moral courage, the courage to act in the correct way despite any outside pressures. 
Please enjoy browsing through our collection of quotes about courage.
Quotes About Courage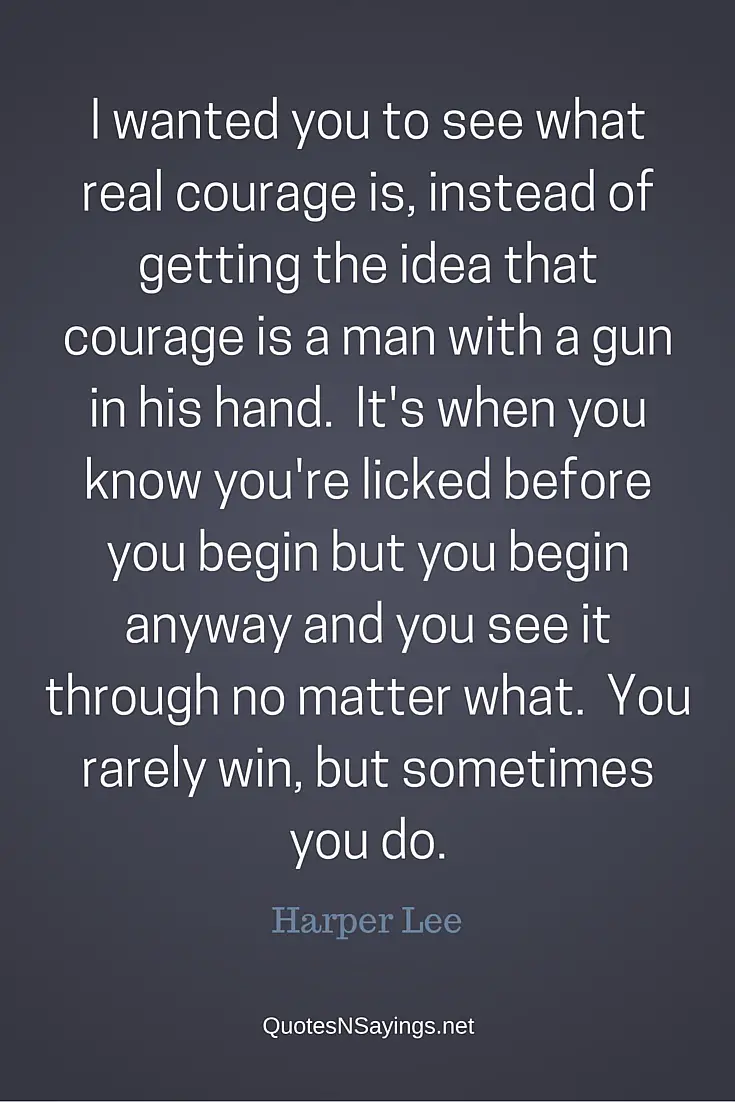 I wanted you to see what real courage is, instead of getting the idea that courage is a man with a gun in his hand. It's when you know you're licked before you begin but you begin anyway and you see it through no matter what. You rarely win, but sometimes you do.
~ Harper Lee