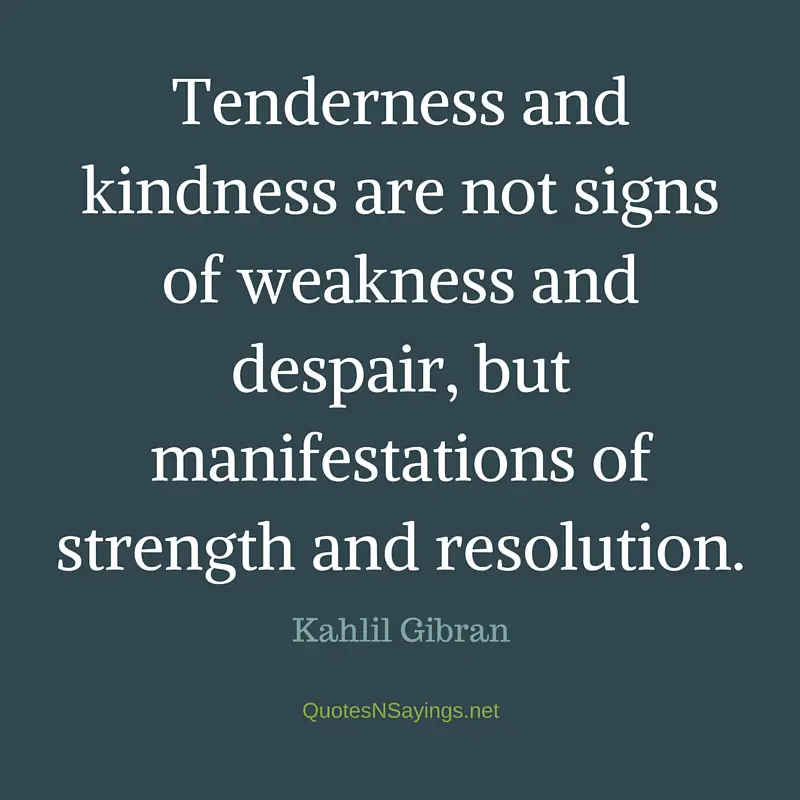 Tenderness and kindness are not signs of weakness and despair, but manifestations of strength and resolution.
I wash my hands of those who imagine chattering to be knowledge, silence to be ignorance, and affection to be art.
Out of suffering have emerged the strongest souls; the most massive characters are seared with scars.