Two men looked out from prison bars. One saw the mud, the other saw stars.
~ Dale Carnegie
It isn't what you have or who you are or where you are or what you are doing that makes you happy or unhappy. It is what you think about it.
~ Dale Carnegie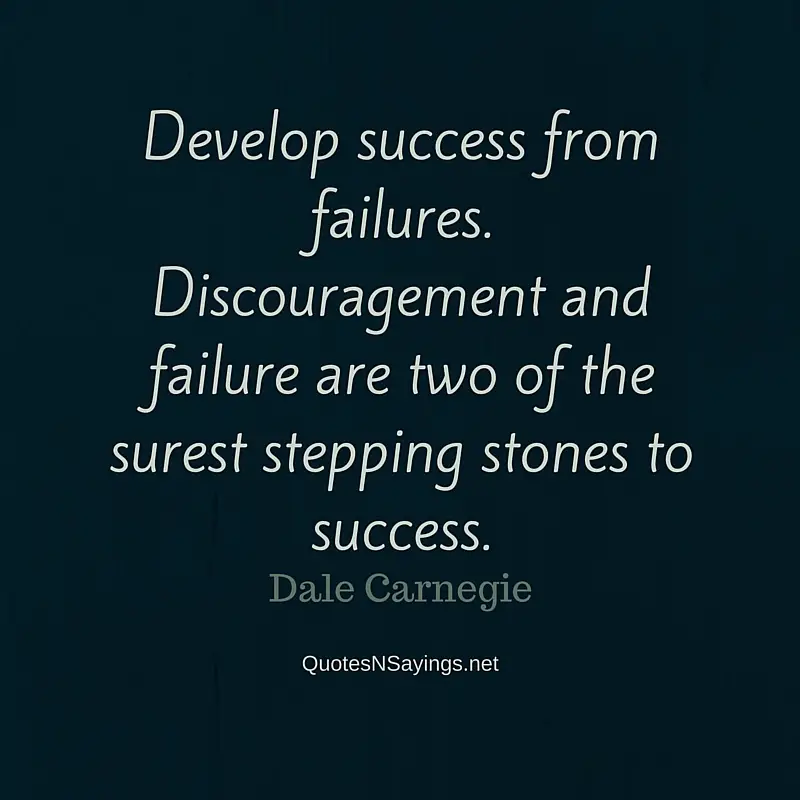 Develop success from failures. Discouragement and failure are two of the surest stepping stones to success.