Our lives are rarely straightforward and it can be tempting to cling to what we know and is most familiar. But life is constantly changing and sometimes we need to be able to move on and let go, whether it be from breaking up with someone you love, losing someone dear to you, changing jobs or just making a fresh start somewhere new. 
Let these quotes about moving on help you to overcome your fear of the unknown and allow you to let go of the past.
Quotes About Moving On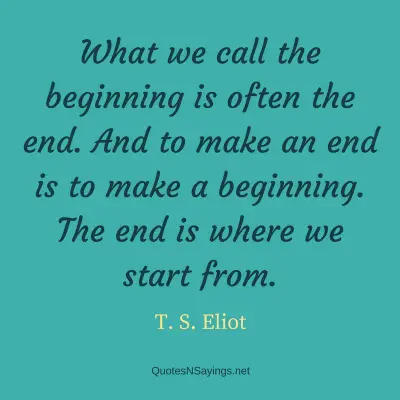 What we call the beginning is often the end. And to make an end is to make a beginning. The end is where we start from.
~ T. S. Eliot