Forgiving someone can be tough but it can often leave us feeling better. When we do forgive someone, it does us good too.
Share this great collection of forgiveness quotes full of famous and not-so-famous inspirational quotes about giving and receiving forgiveness.
Forgiveness Quotes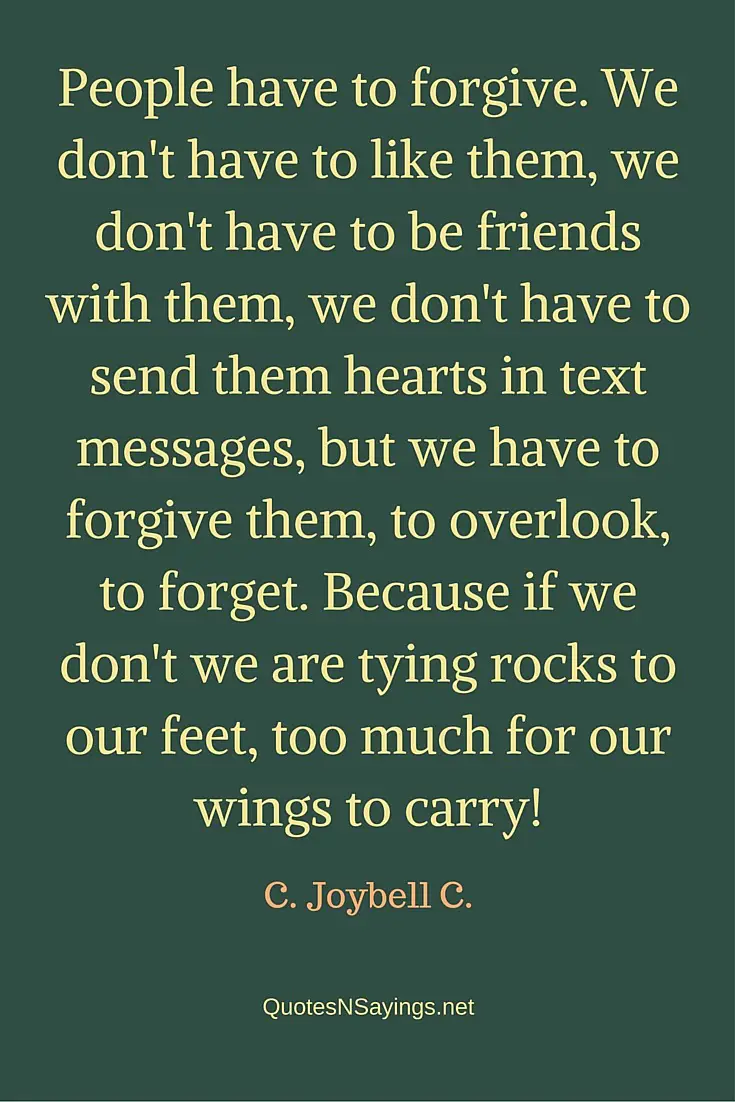 People have to forgive. We don't have to like them, we don't have to be friends with them, we don't have to send them hearts in text messages, but we have to forgive them, to overlook, to forget. Because if we don't we are tying rocks to our feet, too much for our wings to carry!
~ C. Joybell C.