He who has a strong enough why can bear almost any how.
~ Friedrich Nietzsche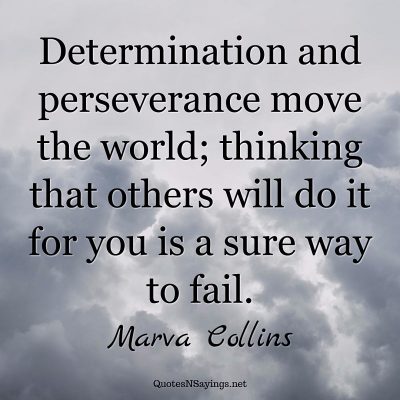 Determination and perseverance move the world; thinking that others will do it for you is a sure way to fail.
~ Marva Collins
You've got to get up every morning with determination if you're going to go to bed with satisfaction.
~ George Lorimer