Blessed is he who has found his work; let him ask no other blessedness.
~ Thomas Carlyle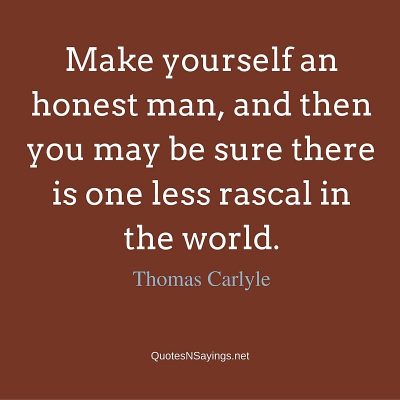 Make yourself an honest man, and then you may be sure there is one less rascal in the world.
~ Thomas Carlyle
Permanence, perseverance and persistence in spite of all obstacles, discouragements, and impossibilities: It is this, that in all things distinguishes the strong soul from the weak.
~ Thomas Carlyle