I'm convinced that about half of what separates the successful entrepreneurs from the non-successful ones is pure perseverance.
~ Steve Jobs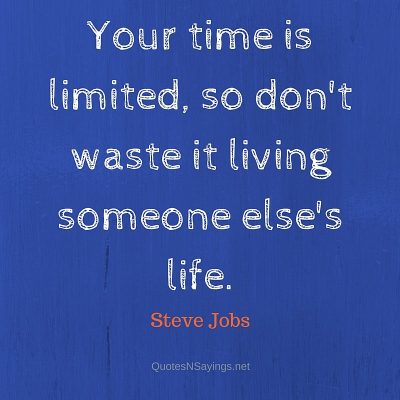 Your time is limited, so don't waste it living someone else's life.
~ Steve Jobs
Remembering that you are going to die is the best way I know to avoid the trap of thinking you have something to lose. You are already naked. There is no reason not to follow your heart.
~ Steve Jobs